For 10 years I was a member of the international Lausanne Committee, chaired by Billy Graham and Leighton Ford, and with spiritual giants like John Stott, Festo Kivengere and Peter Wagner as key members. On September 3rd-4th I will attend the annual conference in Oslo of the Norwegian continuation of Lausanne. I hope they still have the same convictions!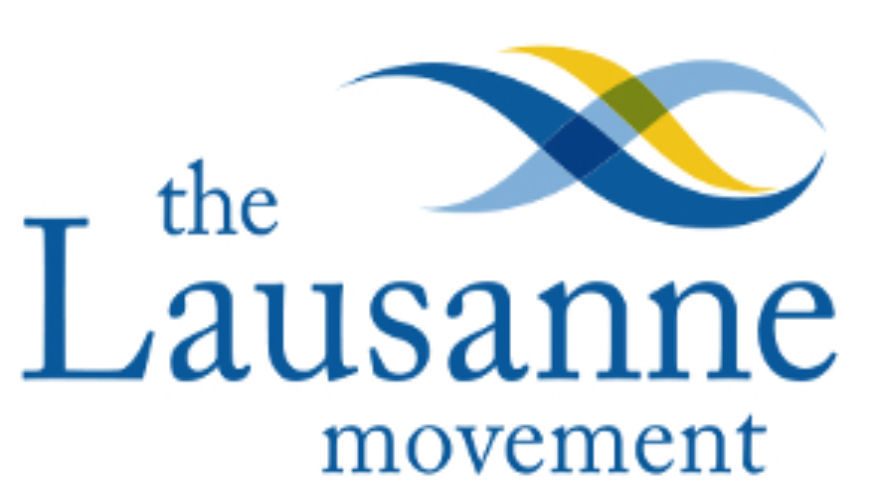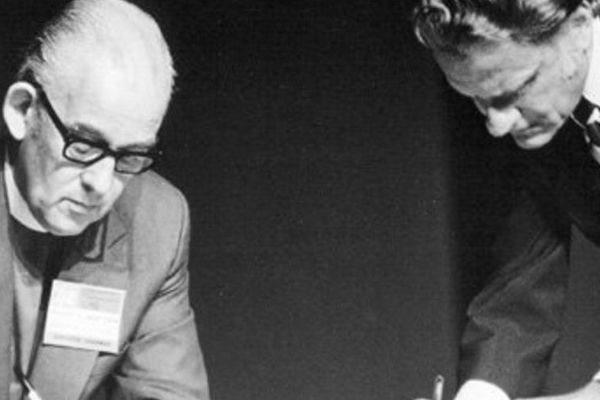 Bishop Jack Daine and Billy Graham signing the Lausanne Covenant in 1974.
The conference is held at Storsalen in Oslo, and is hosted by NORME (Norwegian Council for Missions and Evangelization), which is a merger of the Lausanne Movement, the Evangelical Alliance, and Norwegian Missions Council.
I have become a personal member of NORME.
The active presence of the great worldwide pentecostal-apostolic reformation will help evangelicalism to stay the course in our affirmation of the authority and infallibility of the Bible; the uniqueness of Christ as the only Way to God; and the absolute necessity of salvation by the atoning work of Christ for every individual.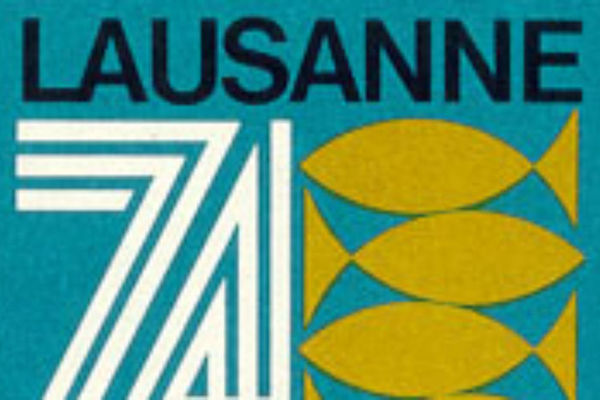 The Lausanne Covenant is the most unifying basis for evangelical cooperation in our time. It was written, led by John Stott, during the Lausanne Congress in Switzerland in 1974.
There were several objections to the text, but it catered to the many concerns in a satisfying way.
The most decisive points were the absolute authority of Scripture, Jesus as the only way to God, and that the evangelistic and missional tasks have absolute preeminence.
In our day there are no controversies around the Lausanne Covenant. All evangelicals will confidently support it.
However, it may be important to remember that the Lausanne Covenant was conceived during warfare – at the battlefront.
All of the 1900´s had been one long downward spiral for the missions mandate and faith in the sovereignty of Jesus. The Bible was under attack from the Christians themselves, especially through the World Council of Churches (WCC). They would not accept that the Bible is authoritative, but they talked about the Bible as the Christians´ "source", and they did not accept the sovereign position of Jesus and the absolute necessity of personal salvation.
But a group of God´s servants – I will call them apostles - understood the significance of fighting for the most precious that God has given us, and they entered a serious battle against the Bible negativism in WCC and the big theological faculties.
These men of God were Billy Graham, Jack Daine, John Stott, Francis Schaeffer, Peter Beyerhaus, Donald McGavran +++
The battles seemed bloody. The words were strong. The differences were almost insurmountable.
But they did not back off!
The Lausanne Covenant was conceived and born, and has lived on.
Top photo: Bishop Jack Daine and Billy Graham signing the Lausanne Covenant in 1974.