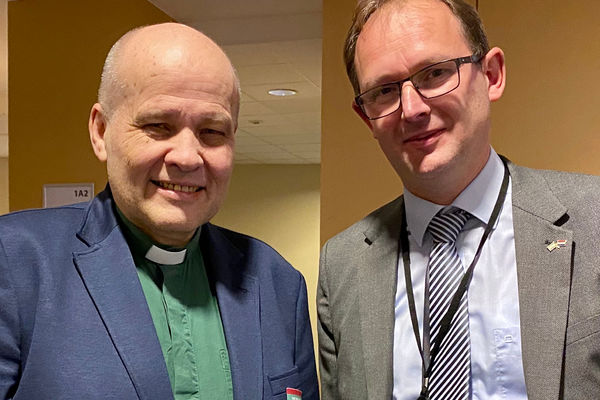 With MEP from the Netherlands, Bert-Jan Ruissen Bert-Jan Ruissen
For the second year in a row, Kristen Koalisjon Norge (KKN) was happy that we sponsored the conference «Empowering EU – Israel Relations», hosted by European Christian Political Movement (ECPM) in the European Parliament.
The fiirst session: Trade Promotion between Israel and the EU: Opportunities and Challenges
The second session: Formalizing the collaboration between EU and Israel: The Status Quo and The Future of the EU-Israel Association Agreement.
Prominent speakers from Israel and European nations shared their insights.
KKNs Chairman Jan-Aage Torp played an active part.