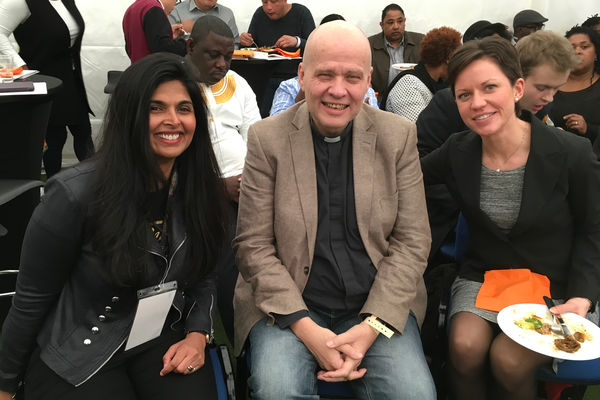 Kalpana Dein, Jan-Aage & Aina Torp
Aina & I were so excited that we were invited to the Hallowed festival in London, England last weekend where I was the speaker.
Hallowed is an alternative to Halloween, which causes a lot of negatives.
Halllowed is a contemporary Christian alternative to Halloween for adults, teenagers and children. A day of worship, prayer and great fun!
Kalpana Dein, a forensic psychiatrist (working with violent criminals) in London, of Indian-Kuwaiti background, got the vision for Hallowed in 2009 to bring the young generation a vibrant alternative to halloween. Cutting-edge ministry for Britain that is expanding worldwide.
Kalpana was a young atheist, but the Lord revealed Himself to her!