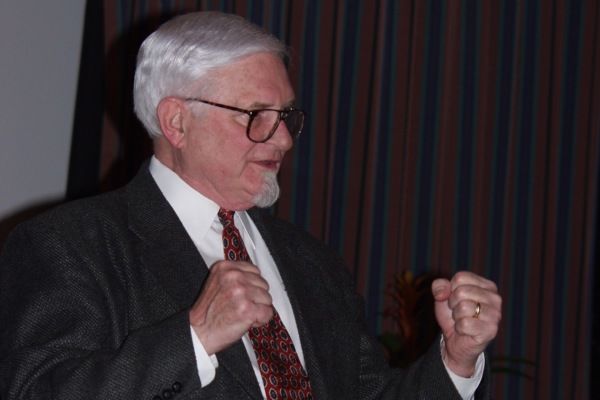 Dr. Peter Wagner teaching in Oslo.
(Korsets Seier) The reknown Professor of Church Growth at Fuller Theological Seminary in Pasadena, California, Dr. C. Peter Wagner, has ministered in Oslo during the past few days.
Dr. Wagner was invited by his former student at Fuller School of World Mission, Jan-Aage Torp, who is the associate pastor of Salemkirken in Oslo.
-We had tremendous days with Peter Wagner, says Jan-Aage Torp to Korsets Seier. -He taught for two days on Strategies of Church Growth at the annual meeting of Norwegian Church Growth Forum, which was held at Ansgarskolen in Oslo. The students at the Mission Covenant Theological Seminary also attended his lectures. We also had a good evening in Salemkirken for his Norwegian Fuller alumni for fellowship and interaction.