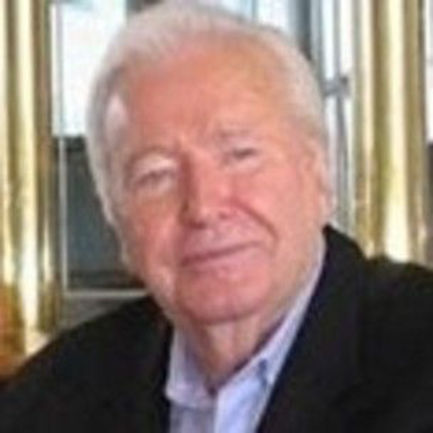 Paul Cain
Hear the audio recording of Paul Cain´s prophecy to Jan-Aage Torp!
This mighty prophetic message was conveyed in front of all charismatic leaders in Norway during the large interdenominational pentecost conference in Oslo. In the auditorium were prime minister Kjell Magne Bondevik and several government ministers, and the whole Pastors Group in Oslo, led by Kjell Aasmundrud, Egil Svartdahl and Olav Garcia de Presno.
On the 2nd day of Pentecost 1998 in Oslo Vineyard, Paul Cain preached in the closing meeting of the interdenominational pentecost conference which the Pastors Group hosted. Jan-Aage Torp was his translator.
This prophetic message was spoken, in the middle of Cain´s preaching, to Torp, who stood by his side on the platform, translating for him.

Read the transcript of the audio recording below, and listen to the unedited sound recording below.
"For my brother, who is standing by my side: As I stood by his side the other night in the audience, he asked me to pray for him. And so this I did: I prayed for you, my brother.

The Lord showed me that for some time you have been on a spiritual expedition. You have an analytical mind. Although you are pentecostal and open to the Spirit of the Lord, and you are open-minded, but none of your brains have fallen out. (That´s divine humor.) And the Lord shows me that He is putting a spirit of revelation upon you. And you are going to be surprised when you look at a thing, and you hear the voice of the Lord behind you say: "No, this is the way! Walk ye in it." And the blessing upon you tonight is that this will be upon you for the rest of your ministry, the rest of your life: That you will know the way of the Lord!"