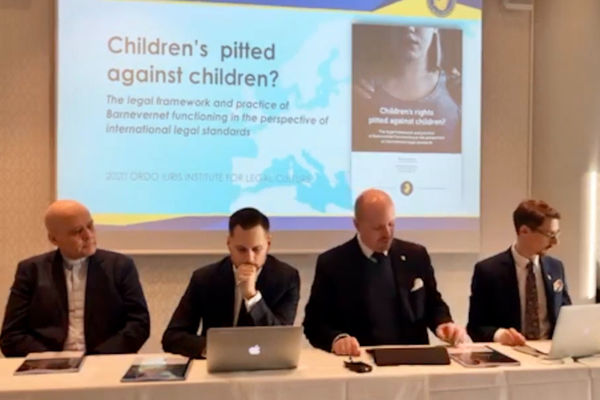 WATCH OFFICIAL VIDEO FROM ORDO IURIS WITH DOWNLOAD LINK TO REPORT!
Ordo Iuris Institute of Legal Culture of Warsaw, Poland presented today a report on Norway´s Child Protection System (CPS), Barnevernet.
The press conference was held at the prestigious Grand Hotel in Oslo, and was led by Jerzy Kwasniewski, President of Ordo Iuris, along with the legal counsels Bartek Zalewski and Filip Woloszczak.
Jan-Aage Torp, President of European Apostolic Leaders (EAL), was invited on the panel to express his views.
Welcome to watch the official video from Ordo Iuris here: