Jan-Aage Torp will serve apostle Paul Gitwaza at the great «Africa Arise and Shine» summit and conference in Kigali, Rwanda from the 2nd to 9th August 2015.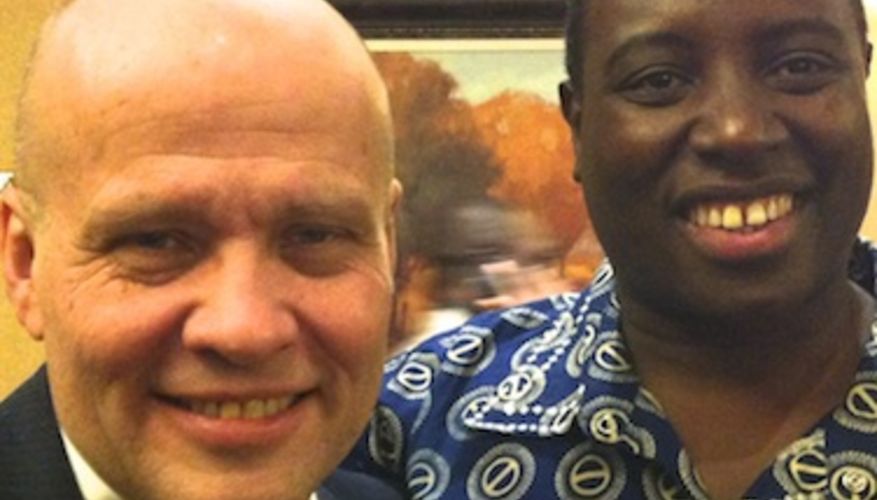 Paul Gitwaza and Jan-Aage Torp have been friends since 2008, so they know each other well!
- I am honored and privileged to be a part of such an impacting process that will last until the year 2030, says Jan-Aage Torp, who is the leader of European Apostolic Leaders (EAL).
- I have been friends with Apostle Paul since 2008, and I have seen his unwavering commitment to God´s Kingdom purposes in his own nation of Rwanda. He has led God´s people through difficult times, and now God´s plan is clearly to use him and this great people to help establish God-given principles in all of Africa.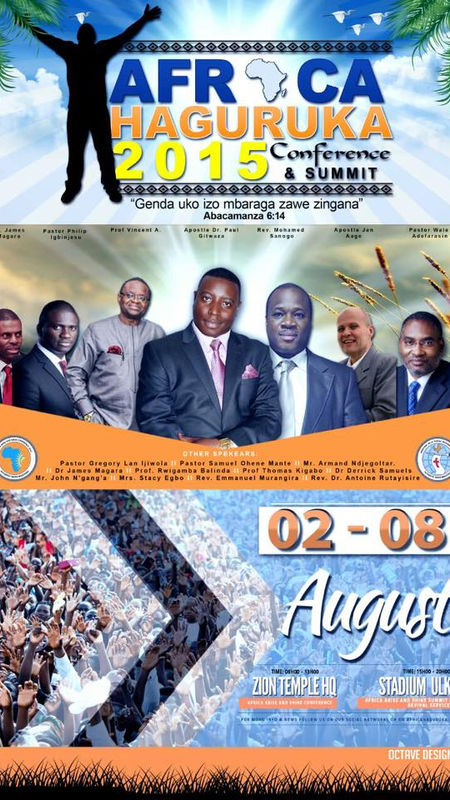 Background
Africa Arise and Shine annual conferences started in the year 2000 and this year's edition will be the 16th of its kind.
This year's edition will feature two parallel activities, namely a conference and a special summit. Conference activities shall begin in the morning with workshops on LEADERSHIP for church ministers/leaders and end in the evening with Holy Spirit powered revival sessions. While the special summit which will be the highlight of this year, will attract representatives from each of the 54 African countries representing the "seven mountains" (the "seven mountains" include education, religion, governance, media, family, economy and sports and entertainment).
Objectives
The Objectives of the 2015 Africa Arise and Shine Summit are:
- To mobilize and sensitize an initial group of 378 people from 54 African countries that will act as agents of transformation in their given spheres.
- To launch a 15 year sustained Christian campaign that will usher Africa into her God given destiny under the 7 spheres of influence by 2030.
- To establish a network through which appropriate sensitization and lobbying will be done to improve the plight of an African in a sustainable way using the Church of Jesus Christ as a platform.
- Formulate a road map with activities that will lead to the realization of a transformed and prosperous African beginning with the mindset and then actions.
- Set up a secretariat that will coordinate and evaluate the activities of subsequent annual Africa Arise and Shine Summit activities.
Theme
The theme for this year´s conference is «Go in this might of yours» Judges 6:14 (NKJV). The evident shadow of God's grace on the African continent is compared to a time when Israel was about to be delivered and an angel of the Lord visited Gideon and labored to convince him to believe that the salvation of Israel was at hand.
And God would deliver his people through him, Gideon looked down upon himself as the least in the house of Israel and Israel seemed like a perpetually weak and vulnerable people before the midianites. In the same way despite her shortcomings and pessimists, Africa is being called to arise and shine and enjoy her dignity according to God's calling. Africa shall indeed become and deserves to be a great Continent - a first world, if we seize the moment as Christians and apply Godly principles each one in their given mountain or sphere of influence.