An apostolic patriarch, Dr. Charles Green (88), conveyed a powerful prophecy over Jan-Aage Torp at the annual conference of International Coalition of Apostolic Leaders (ICAL) in Dallas this week.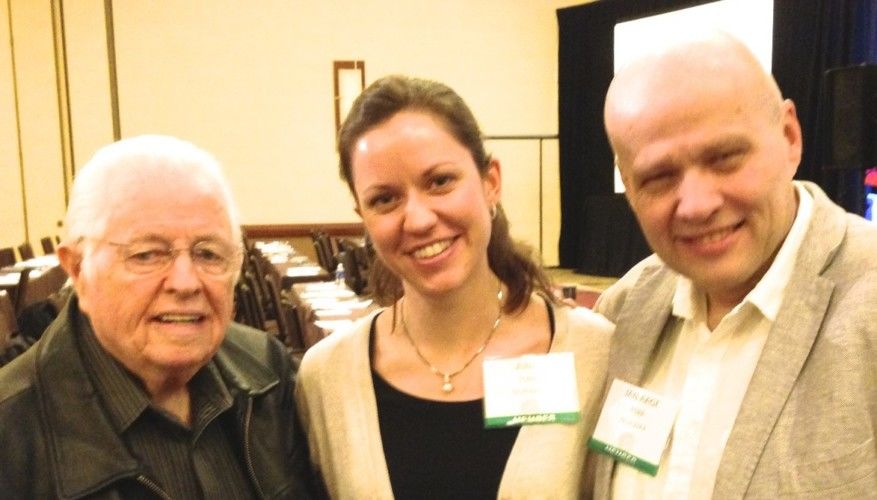 Charles Green and Aina & Jan-Aage Torp
Charles Green is known for his profound prophetic ministry as well as his apostolic-pastoral perspectives through a lifetime in ministry, which has led him to be a spiritual father and friend of mighty men like Oral Roberts, Kenneth Copeland and Bart Pierce.
In 2009, he conducted the monumental funeral of Oral Roberts.
In 1952, he spent 7 months in Europe, mostly in Sweden, where he led an impacting revival with pastor Alvar Lindskog in Østermalmskyrkan, Stockholm. At the age of 88, Charles Green is still vibrant in ministry, travelling the world!
Here is the word he delivered to Jan-Aage, with Aina at his side. The word was transcribed by Charles Green´s associate.

«You are like an eagle that God has placed at a high place. But from this day on, God is lifting you to much, much higher places!
You are anointed of the Lord. 10's of 1000's will have their lives changed because of you.
The Lord promises His divine protection for you and your lovely wife, and your whole family. Nothing shall harm you!
Blessing shall come upon your whole family, and you will bless others. Thus says the Lord!»