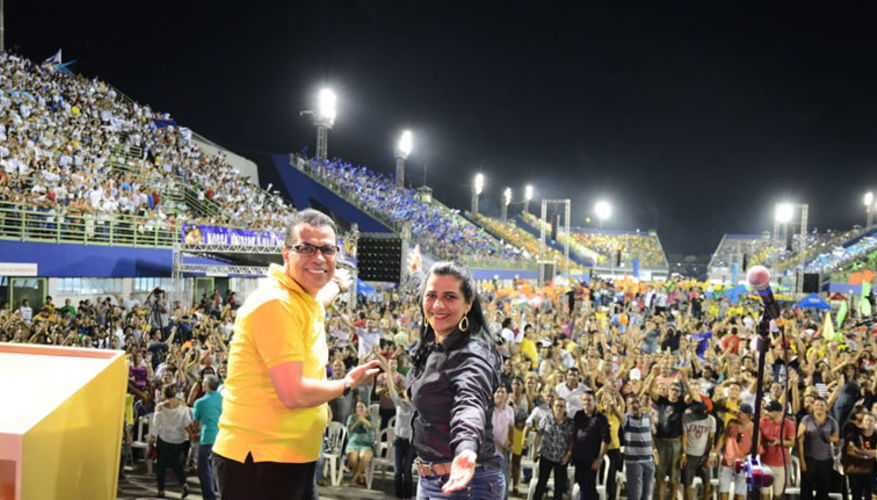 «Brazil is the new world power of apostolic Christianity» - the Holy Spirit whispered into the ears of Jan-Aage Torp 3 years ago.
His joy was therefore great when Apostle Rene Terra Nova invited him to be a part of the team of ministers at Congresso Internacional in Manaus, Brazil on June 18th-21st.
(Top Photo Credits: MIR Oficial)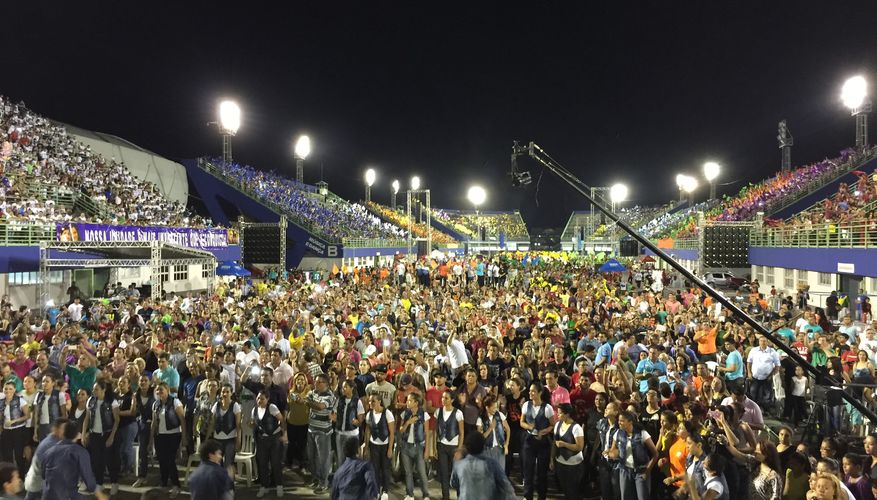 150.000+ jubilant disciples of Christ praised and prayed on Saturday evening. (Photo Credits: Jan-Aage Torp)
The thunderous roar of praise filled the gigantic Sambodromo in Manaus on Saturday evening as more than 150.000 jubilant disciples of Christ filled the massive sports arena for the annual Praise & Prayer festival.
The Pentecostal revival hit Brazil in 1910 through 2 young Swedish men who had heard the Lord´s call to go to «Para». They found out that it was the name of a Brazilian province. When they arrived, revival broke out.
Since these Pentecostal beginnings, mighty waves of revival have swept over Brazil, this nation of 200+ million inhabitants of diverse cultural and ethnic backgrounds.
Baptist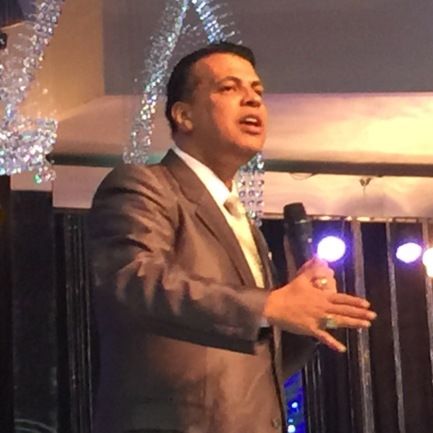 Rene Terra Nova (Photo Credits: Jan-Aage Torp)
But the real move of God in modern times started around 1983, and young Baptist pastor Rene Terra Nova received what he was longing for.
- I am so happy for my evangelical, baptist upbringing, says Rene - affectionately called «Apostol Rene» by his 7 million followers in 60 nations. - I am still an ordained Baptist minister, even though our movement is independent. The revival has swept over at least half the Baptist movement in Brazil, so we are one, he smiles joyfully.
Manaus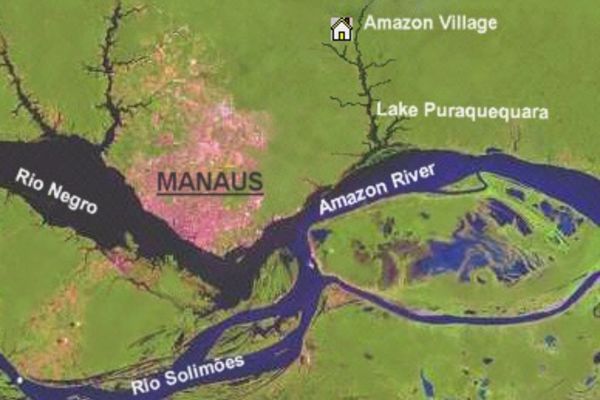 Manaus is the commercial hub of the Amasonas region (Photo Credits: Wikipedia Commons)
In 1990, Rene & Anamarita responded to the Lord´s call to move to Manaus in the Amasonas river area. Within 10 years, thousands had joined their church, which eventually was named Ministério Internacional da Restauração, thereby giving them the short-name, MIR. Having 7 million members worldwide, makes MIR the 4th largest Pentecostal-Charismatic network in the world.
In October 2015, they will celebrate their 25th anniversary in Manaus. During these years, this Amasonas-based city has developed into a hustling and bustling commercial hub for the Amasonas region with a growing population of 2+ million. Nothing here reminds us of monkeys and crocs!
Twelve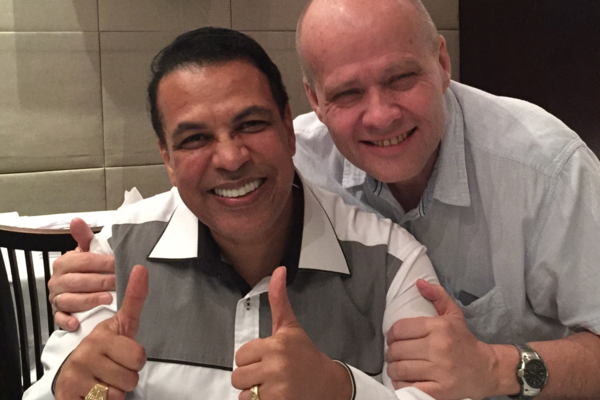 Rene Terra Nova and Jan-Aage Torp (Photo Credits: transformational.world)
- We felt the Lord speak clearly about His principle of 12 - which is a governmental number. We sought out spiritual fathers who could mentor us, but eventually we developed our own M12 - «Model of 12». God´s principles must first be modelled, underscores Apostle Rene. - We can´t just tell people what to do, but we must first be the models.
- All our members worldwide are in a «twelve». That is where discipleship and values are developed. Based on that we also have multiple evangelistic cells. M12 and cells are a powerful combination!
Israel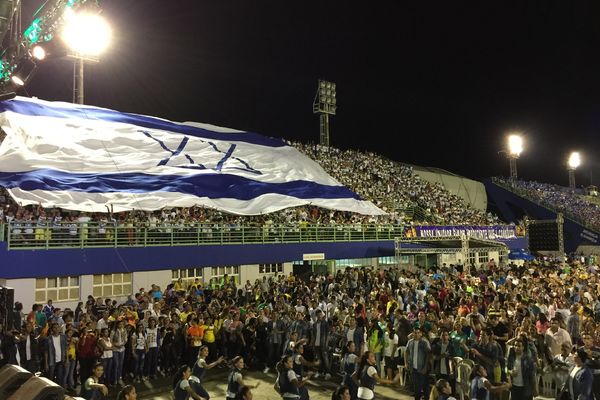 A huge Israel flag at the stadium on Saturday evening. (Photo Credits: Jan-Aage Torp)
- But we have paid a high price, he says. -Especially the revelation the Lord gave us about Israel and the Jewish people has been costly. We have lost friends over that, but we would rather have the Lord´s blessing than man´s approval, he says.
Every year since the 1990´s, Rene & Anamarita have brought 1000-2000 Brazilians to Israel for the Feast of Tabernacles. - That is why God is blessing us, underscores his warmhearted wife Anamarita.
Honor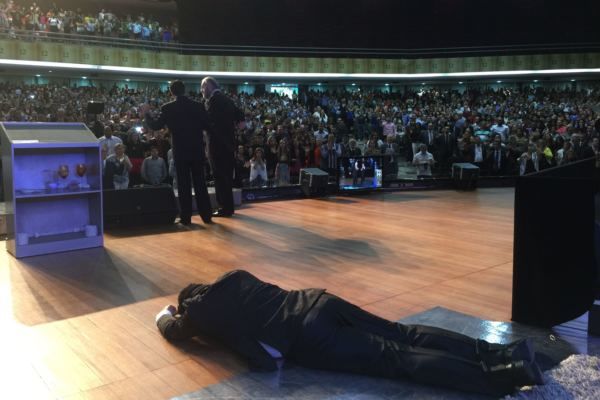 Rene Terra Nova, sobbing, deeply impacted by the Holy Spirit (Photo Credits: Jan-Aage Torp)
Another deep revelation that Rene & Anamarita received from God decades ago, is the necessity of honor.
For the past 20 years or so, Apostle Rene has been teaching a whole 3 day conference every year on this subject, alternating between different cities in Brazil.
- This is the area that releases blessing in a great way, says Rene. - It has to do with a whole mindset. - It has to do with tithing and with excellence, among other things,
Jan-Aage Torp and fellow-apostle in Europe, Antonio Melo, have invited Rene Terra Nova to teach such a conference in Europe as well.
- I will pray over it, smiles the Brazilian Apostle.
Dilma
It is well-attested that Brazil´s President Dilma Rousseff is not very fond of Rene Terra Nova. His razor-sharp analyses of her sexist and unisex policies, have angered the second term President.
I asked Apostle Rene what he thinks about Dilma, and he smiled. -Everyone knows, he chuckles.
Reformer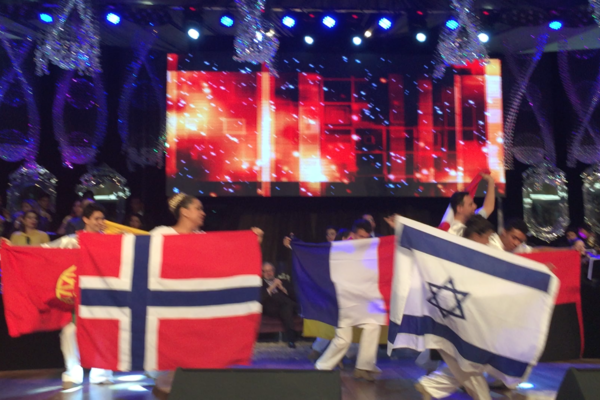 The Norway and Israel flags were portrayed on Friday night in Manaus. Apostle Rene even carries little Norway in his heart (Photo Credits: Jan-Aage Torp)
When I have met Rene Terra Nova off and on for the past 3 1/2 years, it strikes me that this man is not your average Western «Come to Jesus and give me your money!» charismatic showbiz preacher.
Rene Terra Nova and his Anamarita have built a family, a team, and a movement that mean business with God.
- My heart is for Brazil first and foremost, he tells me. - I long to see a reformation of my people!.
Rene Terra Nova seems to be more in line with the radical reformers of Christendom such as Luther, Calvin and Wilberforce than with the glib Hollywood culture of modern popular Christianity.
We need him! Our Europe needs him! Even our Norway does as well.