Jan-Aage Torp tells about his relationship with Benson Idahosa - Nigeria´s great son, surely the foremost Christian leader in Africa for the last 50 years.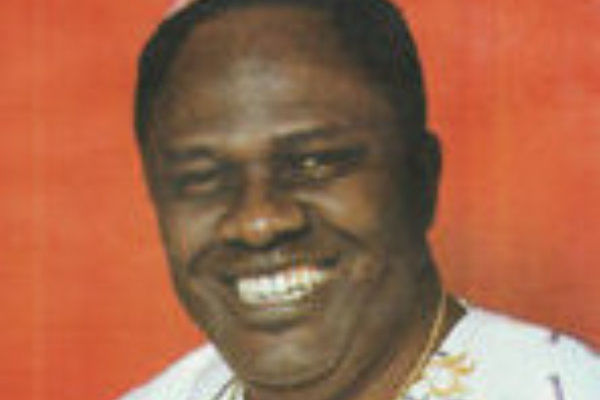 I have had the joy of knowing many of the foremost men of God within Pentecostalism. One who left a deep impression on me, was Nigeria´s great son, archbishop Benson Idahosa.
Benson Idahosa is surely the foremost Christian leader in Africa for the last 50 years. It was he who opened the way for Reinhard Bonnke, and gave legitimacy to the minstry of our German brother. Idahosa had an authority in his homeland which made it possible for him to influence the political process like nobody else.
I got to know Benson Idahosa during a stormy week in 1981. I was his translator during a six-day long campaign in Filadelfia Oslo which was held at the "Filadelfia tent" at Grønlands Torg. Morgan Kornmo had received a recommendation by Swedish Pentecostal preachers (Josef Östby, I believe), and he was therefore invited.
I was recruited for the translator job, being a real world-traveller, and in all practical terms, I was Benson Idahosa´s host for the whole week. He brought his beautiful wife, his photographer, and his security guard. Benson Idahosa was baffled upon arrival at Oslo Airport Fornebu when he had to present a visa. He was Benson Idahosa, don´t you know! But I was able to get him through the hindrances, utilizing my friendly smile and persuasive power. I led the delegation to the IMI Hotel in Oslo where they stayed for the full week.
Morgan Kornmo and Magne Tangen, the pastors of Filadelfia at the time, were not very able in English, so the talking was left to me. And I am good at that
The opening service on Tuesday evening was a success. Benson Idahosa´s message was well received. My strongly charismatic pappa, Aage Torp, was impacted.
But on Wednesday evening, problems arose when Benson Idahosa conveyed some "words of knowledge". A distinct uncertainty spread throughout the pews, and after the service, Kornmo asked me to whisper to Idahosa that this was not very effective in Norway.... But Benson Idahosa could not perceive that it would be possible to doubt his prophetic accuracy!
Thursday evening got very difficult. "Nobody" was healed. The Swedish singer couple Stenlund were prayed for by Idahosa, and they didn´t seem happy, Now Kornmo and Tangen pleaded with me to talk sense into Idahosa. The adventurer in me arose, and fired up by my pappa who prayed in tongues during the whole meeting, I told my pastors that "we ought to acknowledge Idahosa´s message". Alright, the pastors said, with a grin....
On Friday, the tent was jampacked, and there was great excitement in the crowd. What kind of craziness will this African attempt tonight? After the service, Idahosa said to me, frustrated: "Tomorrow morning we will leave! They don´t receive my message!" But I pleaded....
On Saturday morning, Benson Idahosa was ready to continue. In that morning sesson, he asked publicly for forgiveness if he had hurt anyone. He was sincere. And he conducted all the meetings on Saturday and Sunday with the utmost passion and respect.
A little story. Perhaps church history. A world leader within the charismatic-pentecostal movement. Rejected in Oslo. But a humble man.

I received cards and greetings from Benson Idahosa every year thereafter, until he died in 1998. He always had a good word to "my rescuer in Norway".

I will always cherish the memory of Benson Idahosa. Such a good man!