Based on the groundbreaking cover story in TIME Magazine on December 3rd, 2012, Jan-Aage Torp makes a passionate plea to Africans: "We need you!"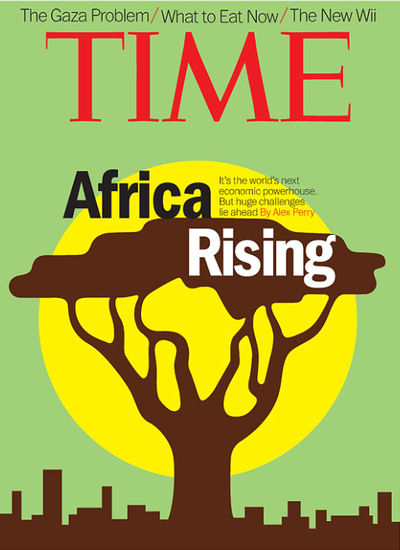 TIME Magazine´s cover story on December 3rd, 2012
TIME Magazine´s cover story on December 3rd, 2012 caught my attention and stimulated my imagination: Africa Rising!
"It´s the world´s next economic powerhouse. But huge challenges lie ahead."
The groundbreaking article claims that "the continent is the world´s next great growth engine – but hundreds of millions are at risk of being left behind".
Since my first visit to Africa in 1997, this great continent has captured my heart. I have since travelled extensively in Southern, Western, Central and Eastern Africa, ministering in churches and conferences, meeting with business and government leaders, even praying to God with presidents and prime ministers of several nations.
But what fascinates me the most about Africa are the young generation that is rising! With unprecedented appetite for learning and achievement.
I meet Africans every day in my hometown Oslo, Norway. I am impressed by their high standards, excellent work ethics, and spiritual integrity. They value truth and science, but not at the expense of spiritual reality! Half of the church-going population in Oslo every Sunday are from Africa! Without Africans, Europe will die! Both economically and spiritually!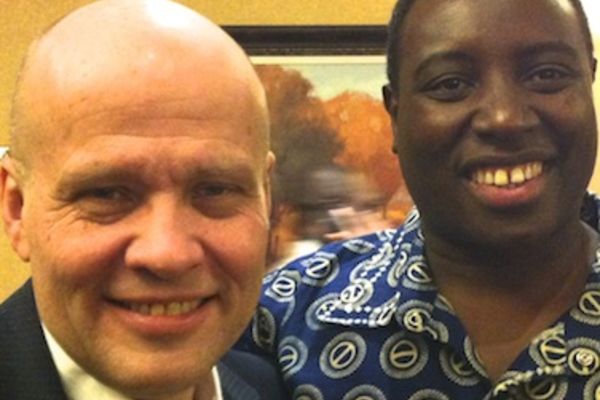 Jan-Aage Torp with his close friend, apostle Paul Gitwaza of the great Zion Temple church in Kigali, Rwanda.
Every month I meet with African church leaders in Norway and other European nations. We are being blessed by the continent that we once stole the natural resources from, and our forefathers left them to die… But they have risen! And now Africans are lifting up Europe!
According to TIME, Sub-Saharan Africa has the second fastest growing regional economy in the world, after Asia, Ghana being the new star with an impressive growth in GDP in 2011 of 14,4%. But currently half of university graduates leave the country, states TIME. And neighbors Liberia had double-digit growth from 2007 to 2010. The magazine presents facts showing that Kenya is an economic powerhouse in Africa, while at the same time the capital Nairobi has one of the biggest slums in the world. The three islands of Seychelles, Mauritius and Cape Verde boast solid economic growth and high scores in health and education; while Zimbabwe, the Democratic Republic of Congo, and Burundi are technically growing, but they have the lowest GDP per capita on the continent.
In the coming 40 years, the population of Sub-Saharan Africa will have more than doubled, from 856 million in 2010 to 1,9 billion in 2050. By 2100, more than 1/3 of the world´s young people (ages 15-24) will live in Sub-Saharan Africa. In the next decade alone, there will be an increase of African schoolchildren to 108 million; yet only 39,5% of youths are enrolled in secondary school now. And adult literacy is as low as 36% in some parts of the continent.
Business increasingly dominates foreign interest in Africa. Investment first outpaced aid in 2006 and now doubles it.
Any progressive Christian movement in Europe must follow Africa closely. Economically, yes. Giving financial aid for education and health, yes. But more than anything, to gain strength, understanding, and spiritual vitality from the great Christian revival movements of the African continent.
Sure, there are many bad things in African Christendom. As liberal theology contaminates European churches, voodoo does the same to African churches. But the overriding reality is that there is an Biblical integrity and vitality among African Christians that surpasses any other continent in the world.
Africa, we need you!